Frequently Asked Questions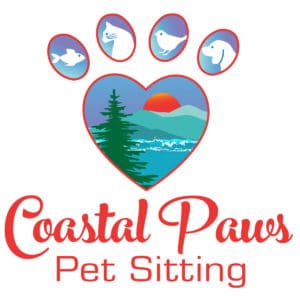 How do I get started?
Our goal is to answer your calls and emails in a very timely manner. Prior to booking a pet sitting visit, we schedule a complimentary meet-and-greet to get acquainted and review your pet's care instructions. We get to know your pet's needs, behaviors and routines. We also answer any questions you may have. Please fill out the form on our contact page, or e-mail us at Carrieseger@gmail.com Please let us know where you are located as well as what pet's you have, your upcoming travel dates,  and a little bit about them.
Please note: we are happy to provide one complimentary meeting. If additional pre-visits are requested, a pet sitting fee will be applied.
How does in-home pet sitting work?
What Coastal Paws Pet Sitting does is come to your home, and perform all duties discussed at the consultation. This will cover feedings, walking (well mannered dogs), fresh water, pick up the yard or any messes in the home, give medications if needed, and making sure your pets are content and happy. We also leave notes each time at your home telling you how your pets are doing. We send text or e-mail if client asks for this. We also bring in your mail, packages, newspapers and flyers in the front of your home and take out your garbage cans to the curb for you and bring it back in. We secure your home and make it look lived-in. Basically, we eliminate all worry so you can go and enjoy your time away and know everything is taken care of at home.
What does pet sitting cost?
Visits to your home are $24/each and on holiday's, $10 is added to each visit. Think of it this way ~ you are hiring a professional that is going to take the very best care of your pets and your home. It's similar to having a personal assistant! You won't need to worry about a thing with us on the job! We do have business expenses as well as gas/mileage and travel time to get to your home.
How much time do you spend with our pets? 
Our visits are 30-40 minutes in length for vacation pet care. In this time ~ all duties arranged at the consultation are performed. If you need longer time, that is fine ~ we will adjust the time and fees according to what is best for your pets.
What areas do you service?
We proudly service Lincoln City, Gleneden Beach, Salishan, and some parts of Otis (near Devil's Lake).
Why choose Coastal Paws Pet Sitting?
At Coastal Paws Pet Sitting, your pet's well-being and care will be in the hands of a trusted professional who will follow your exact instructions regarding feeding, walks and medication. Owners, Carrie and Denis are fully insured, Background Checked and CPR Pet First Aid certified, and have over 50 years  experience caring for pets. Your pet sitter has a proven track record of happy pets and satisfied owners. We are not an app, we are locally-based, professional pet sitters who will pamper your pets and care for them as our own.
Our sole responsibility is taking impeccable care of your pets. We schedule visits seven days a week and dedicate each day to our furry friends! Our flexibility allows us to provide customized care to meet your pet's every need.
Once you schedule a booking, you can be assured that we provide the highest level of quality care in Lincoln County!  You hire us, we do the work. No strangers in your home.
How many "Visits" do my pets need per day?
For cat care, we do require one visit per 24 hour period. Kitties can quickly become dehydrated, or just not feel well, get stuck in a closet, etc. and we need to be there to be sure all is well, at minimum every 24 hours.
For dogs, we do require at least 2 visits per day. For small breed dogs that are potty pad trained, twice per day can work out well. For larger dogs, they do need to get out to potty three times in a 24 hour period. On your departure day or return day, you may only need 1-2 visits. If your dog is crated, you will need 4 visits per day and sometimes extended visit times for an extra fee.
Do you sleep at my home?
We do not, and here is why: What we know, is that with the proper exercise, playtime, attention, it's not necessary to pay huge fees just for us to sleep. It's best we visit your pets when your pets are alert,  need company and need to get out to potty. We have never had issue with this business model and want to keep services affordable for all.
Do you care for animals other than dogs and cats?
Yes!! I have a lifetime of experience training and showing horses. We also are able to care for other farm animals as well! Just ask!
What animals do you not provide care for?
We are not able to care for any dogs with aggression or a bite history or those not immunized for Rabies.  We also do not offer care for snakes or large reptiles.